See on Scoop.it – Література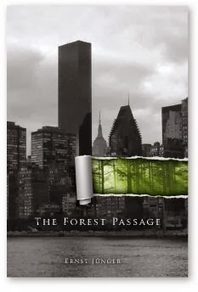 Кость Москалець's insight:
"We mean the free human being, as God created him. This person is not an exception, he represents no elite. Far more, he is concealed in each of us, and differences only arise from the varying degrees that individuals are able to effectuate the freedom that has been bestowed on them. In this he needs help –  the help of thinkers, knowers, friends, lovers.
We might also say that man sleeps in the forest – and the moment he awakens to recognize his own power, order is restored. The higher rhythm present in history as a whole may even be interpreted as man's periodic rediscovery of himself. In all epochs there will be powers that seek to force a mask on him, at times totemic powers, at times magical or technical ones. Rigidity then increases, and with it fear. The arts petrify, dogma becomes absolute. Yet, since time immemorial, the spectacle also repeats of man removing the mask, and the happiness that follows is a reflection of the light of freedom".
See on www.ernst-juenger.org